Profile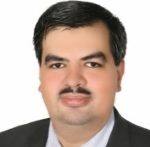 Armin Shams
There will be a consortium meeting at Limerick this week and our 100+ colleagues from all over Europe are invited, many travelling to take part on-site (and some from far, digitally) ... I am preparing for this annual +CxC consortium meeting ...
Your Scientist ID:
Education:

PhD in Computer Science, Post DBA in Transformation Management

Qualifications:

PhD, Post DBA (Doctor of Business Administration)

Work History:

20+ years (since I was 19!)

Current Job:

Research Fellow in the field of Smart Cities

Employer:

Lero is the globally successful Irish Software Research Centre, headquartered at University of Limerick. Lero has attracted over 100 million Euros of grants from the European Union, Science Foundation Ireland and blue chip companies. Its partner companies and institutions include many blue chip companies, together with University of Limerick (host institution), and other renowned Irish universities: Trinity College Dublin, National University of Ireland at Galway, Maynooth University, University College Cork, Dundalk Institute of Technology, Dublin City University, University College Dublin and the Institute of Technology at Tralee.

Every €1 invested by the State and industry in Lero between 2005 and 2018 contributed more than €5 to the economy, according to an Economic Impact Study carried out by Kemmy Business School at University of Limerick.

Lero is part of the world-leading SFI Research Centre network.

Website: www.lero.ie
About Me: Since I was 19, I started to put computer science into practice for progress.

Read more

Dr. Armin Shams is Senior Member of IEEE and a multidisciplinary practitioner, applied researcher and lecturer with over twenty years in business (inc. smart cities, accelerators, the digital services and commerce and financial sector, since he was 19) and also in academia. Armin has won over 350,000 dollars of grants and applied research budget for his PhD and postdoctoral applied research in Europe and the Middle East.

He has been an ACM ICPC World Finalist in 2001 and a winner of Khwarizmi Award for Artificial Intelligence research, in 1997. He has improved the Chebyshev's Theorem about Bertrand's Conjecture concerning the gaps between primes (UMJ, 59, 10, in 2007). 

My Work: Digital Transformation, from companies to cities ...

Read more

Armin's post-docs have been in the fields of Cloud Service Analytics, Digital Transformation and brain studies. His industrial practices mainly fall into his novel multidisciplinary intelligent Total Change Management framework. Armin has provided consultation and applied research service to the managers/contractors of companies such as IBM, Microsoft, Intel and EMC. He serves on the editorial boards and program committees of a number of journals and conferences such as the International Conference on Cloud Computing and Service Science (CLOSER).

Holistic and intelligent Change Management is 'key' to an advanced Brain-driven Economy, paving the way towards organizationally more optimal digital democracies. Armin got a professorial fellow grant on this and three volumes on the novel TCM (Total Change Management) discipline has been authored.

My Typical Day: Trying to enhance what the clients of our RI&D services, provide to their clients !

Read more

Trying to enhance what the clients of our RI&D (Research, Innovation and Development) services provide to their clients, we use computer science and technology, and other fields such as business and management to come up with solutions.

This can range from:
Small enhancements for a particular client case, to:
Models and frameworks used by a group of clients (and the wider community)

Now my focus is on smart cities. Trying to innovate the future sustainable and smart European Cities, with examples being implemented in Limerick (Ireland) and Trondheim (Norway).

This Europe-wide programme is called: +CitycChange (pronounced: positive city exchange).

www.cityxchange.eu

What I'd do with the money: Adding it to the prize of next year!

Read more

Adding it to the prize of next year, for the next year's winner!
My Interview

How would you describe yourself in 3 words?

I am "change" !

Who is your favourite singer or band?

Us, singing the song of "change" together for the society

What's your favourite food?

Italian food especially Pizza, among the others!

What is the most fun thing you've done?

Going to theme parks such as Alton Towers with my family, improving a famous math theorem, ...

What did you want to be after you left school?

To become "Change" for society, making it better

Were you ever in trouble at school?

Not much :)

What was your favourite subject at school?

Almost everything !!!

What's the best thing you've done as a scientist?

Facilitating "Change"

What or who inspired you to become a scientist?

Many people, including my mother, other scientists, the media, myself, ...

If you weren't a scientist, what would you be?

A better scientist ! :)

If you had 3 wishes for yourself what would they be? - be honest!

Change, Change, Change

Tell us a joke.

Traditional Democracy !!! (a joke you will understand and laugh at when you see the digital super-democracies of future! Good news: our building Smart Cities help with achieving that future.)
Work photos:
My profile link:
https://sodiumn19.imascientist.ie/profile/arminshams/
---
---